genoray papaya genoray papaya 3d papaya papaya 3d plus genoray papaya 3d plus genoray cbct papaya cbct genoray papaya plus papaya 3d plus genoray cbct pano genoray pano genoray pano plus
Authorized Distributor since 2014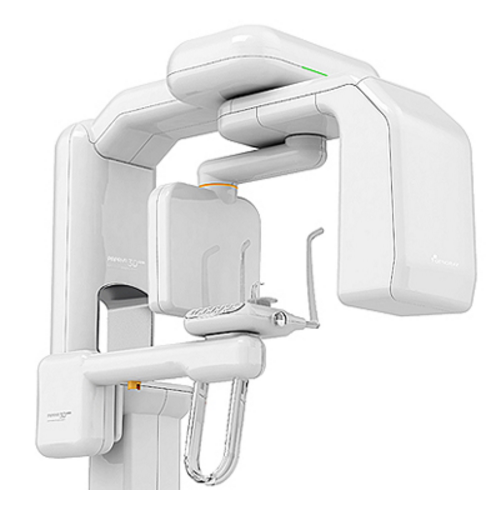 PAPAYA 3D LITE CBCT Unit
2 IN 1 (CBCT + Panoramic)

Dedicated CMOS Sensors with Automatic Switching

All Axis Motorized Movement, Face to Face Layout, Laser Guides for Easy and Accurate Patient Positioning

2D Exposure Programs: Standard/Orthogonal Panoramic X-rays, Bitewing, TMJ Lateral Double

3D Multi FOV CBCT: 4x5, 4x7, 7x5, 8x8, 14x5, 16x8

7.7 Second Fast Scan Mode (3D)

75um Resolution Endo Mode

Open Software Architecture (DICOM Format)

Voice Prompting for Patient Guidance

Wheelchair Accessible

Optimized Rigidity for Structural Stability and Durability
2019 INTEGDENTAL
MEMBERS EXCLUSIVE OFFER

$64,900

(MSRP $82,000)
IntegDental invites you to take advantage of this shocking, exclusive promotional price!
Our special rate of $64,900 includes:
Papaya 3D CBCT/Pano Unit

Workstation PC/Monitor/Accessories

2D/3D Software Suite - TRIANA

Technical Training

Remote Online Support

5 Year Manufacturer's Warranty

INSTALLATION

Practice Management Software Integration

*Bridge/Twain/Direct dependent on PMS
FAQ
Am I eligible for this amazing Offer?
Membership requires only a few moments of your time. We ask that you provide a few obvious clinic information, point of contact, and your permission to share with you some of our awesome offers, like this one, from time to time. There are no obligations of purchases or subscriptions. We will never sell or share your information to/with anyone. We simply want to build a basis upon which we can build a professional relationship with your practice.
Are there financing options for the Papaya 3D CBCT Special?
YES! We'll be happy to work with you and our financing partners to get you the most competitive rate available. Qualifying customers are receiving 3.95% APR at 60 months. Up to 90 days deferral available, with NO prepayment penalties, NO blanket liens, NO hidden fees, NO nonsense. FYI, IntegDental does NOT take any commissions on financing services. We'll be happy to connect you directly with our expert partners.
Does the PAPAYA 3D Special include a Cephalometric X-Ray?
This promotional package does not include a Ceph attachment. However, it is available as an option for an additional $10,000 at signing. The Cephalometric Arm has its own dedicated sensor, full range of exposure programs (lateral, AP, Water's View, Submentovertex, Carpus), and takes as little as 4 second in Fast Scan Mode. There is no additional delivery or installation charge when purchased together with the Papaya 3D CBCT unit.
If you would like to add on the Cephalometric Arm at a later time, it will be available at $12,000 plus shipping and installation fees. There is also a possibility that your Papaya 3D CBCT unit must be moved to accommodate the larger footprint of the attachment, in which case additional fees may apply.
What should I do with my old imaging equipment?
IntegDental distributes only NEW and Manufacturer Certified Pre-owned X-ray equipment. Though we do not purchase used units, we do offer dismantling and disposal services of decommissioned units to be replaced with our equipment. However, depending on the make/model and condition of your preexisting unit, we may be able to help you find an interested buyer. Please contact us for further details!
Are there any other charges or fees to this promotional price?
This promotion does not include the destination charge which varies by your clinic's location. This charge typically ranges from $800 to $1,000 for safe and professional freighting service to anywhere in the continental US. Not available in Hawaii and Alaska.
Subject to NJ State Sales Tax for practices located within New Jersey. All other states are exempt.
INSTALLATION IS INCLUDED!! but if your clinic requires any major renovation(s) to prep the installation site, we will let you know well in advance so you can get an estimate from your contractor.
State of Texas requires us to hire a third party company certified by the Health Department of Texas and based within the state to partake in the installation. Installations anywhere in Texas will incur a fee of $750 for this arrangement.
Contact Us!