POWERFUL DIAGNOSTIC VALUE WITH 3D IMAGES
FLEXIBLE 3D IMAGING WITH MULTI FOV SELECTION
The PaX-i3D provides 4 multi FOV sizes ranging from 5X5 to 12X9.
By selecting the appropriate FOV size, you can view the optimal image size for your diagnostic needs,
reducing unnecessary X-ray radiation for patients.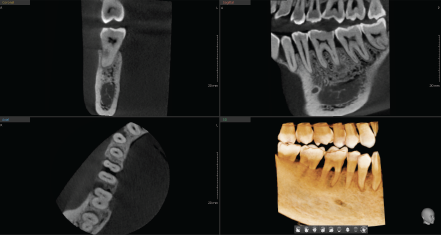 FOV 5x5
5X5 images are useful for a specific area diagnosis with minimal X-ray
exposure for patients. It can especially increase the accuracy
of endodontic diagnosis by specifically checking the number of root
canals and abnormal root canal shapes, such as C-shapes
that are difficult to check when using a 2D X-ray system.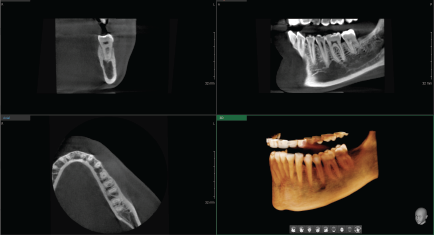 FOV 8x5
8X5 images can provide more extended oral information on
maxillary or mandibular areas. An accurate treatment plan can be
established by taking into account the major anatomical structures
like mandibular nerve, mental foramen or maxillary sinus.


FOV 8x8
8X8 images enable comprehensive diagnosis and treatment
planning including both maxillary and mandibular areas in a
single scan. It is useful for complex implant surgery as well as
left or right TMJ diagnosis.


FOV 12x9
12X9 images can provide the most optimal information for
oral diagnosis fully covering both maxillary and mandibular
structures including the 3rd molar region in a single scan.
It is suitable for most oral surgery cases as well as multiple
implant surgery.
SPECIFICATION
PaX-i3D: PHT - 6500
FUNCTION: Pano + CBCT
CT-FOV SIze: 5x5, 8x5, 8x8, 12x9
VOXEL SIZE: (5x5, 8x5) 0.12mm/0.2mm
VOXEL SIZE: (8x8, 12x9) 0.2mm/0.3mm
SCAN TIME: (Pano) 10.1sec
SCAN TIME: (CBCT) 15sec Standard/ 24sec High Resolution
PATIENT POSITIONING: Standing/ Wheel Chair Accessible
TUBE VOLTAGE/CURRENT: 50-90 kVp/ 4-10mA
DIMENSION
| TYPE | TOP VIEW | FRONT VIEW |
| --- | --- | --- |
| PaX-i3D CBCT/PANO | | |
| | | |
IMAGES
PANO
CONTACT INTEGDENTAL FOR YOUR CUSTOM QUOTE TODAY!