Smart Innovation
No more than what you want, No less than what you need
ONE SCAN, TWO IMAGES
One scan with a i3D Smart gives you not just a CT image but also an Auto Pano image.

This means, patients who require both images do not need to undergo two X-ray scans. Also, CT and Auto Pano images are displayed within the One Viewer feature.

2D AND 3D IN ONE VIEWER
Viewing 2D and 3D images together provides many benefits. There is no need to utilize two different

software programs and the One Viewer feature presents a professional look for your patients.

This layout helps patients better understand the images, which will eventually result in increasing

acceptance rates.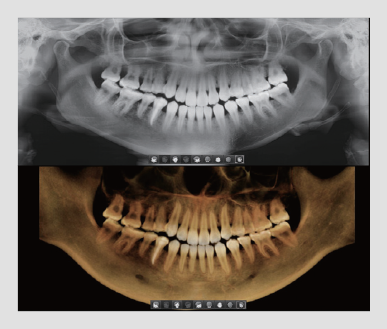 SMART INNOVATION FOR ACCURATE DIAGNOSIS
3D image quality is dramatically improved based on the innovative image reconstruction technology
EXTENDED ARCH SHAPED FOV
The innovative FOV of the i3D Smart provides an arch-shaped volume, which shows a wider view of

dentition compared to other devices of the same FOV. For impacted 3rd molars, there is a high probability that the volume

will miss this important anatomy. The "arch shaped volume" of i3D Smart eliminates this possibility and provides

the clinician with all the necessary dentition for thorough diagnosis.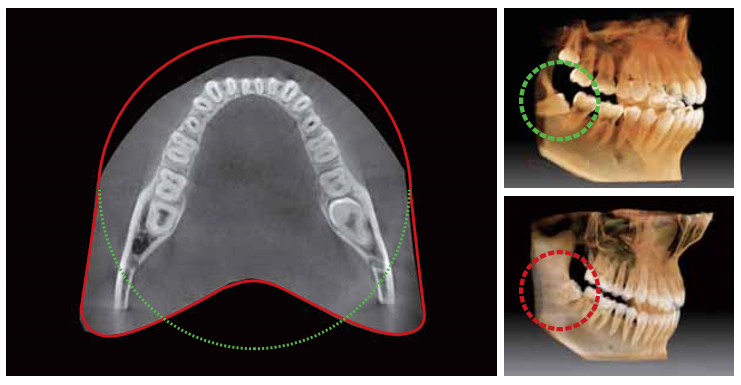 SPECIFICATION
FUNCTION
CT+PANO (Real/Auto)
FOCAL SPOT
0.5mm
CT FOV SIZE
5x5cm / 10x8.5cm(Anatomical 12x9cm)
VOXEL SIZE
0.08mm / 0.2mm / 0.3mm
SCAN TIME

CT 18 sec

Pano 13.6 sec / 7sec

RECON TIME
CT max. 90 sec (10X9 / 0.2 Voxel basis)
GRAY SCALE
14 bit
TUBE VALTAGE/CURRENT
50-99 kVp / 4-16mA
10 Year manufacturer warranty (5 Years all parts + 5 Years Sensor & Tube)
Delivery & Installation fees may vary depending on your location
Dimensions
Call or Email:
201 745 0300 | erik@integdental.com
Installation Schedule within ~10 Days